Meet

Nantele
Meet

Surisma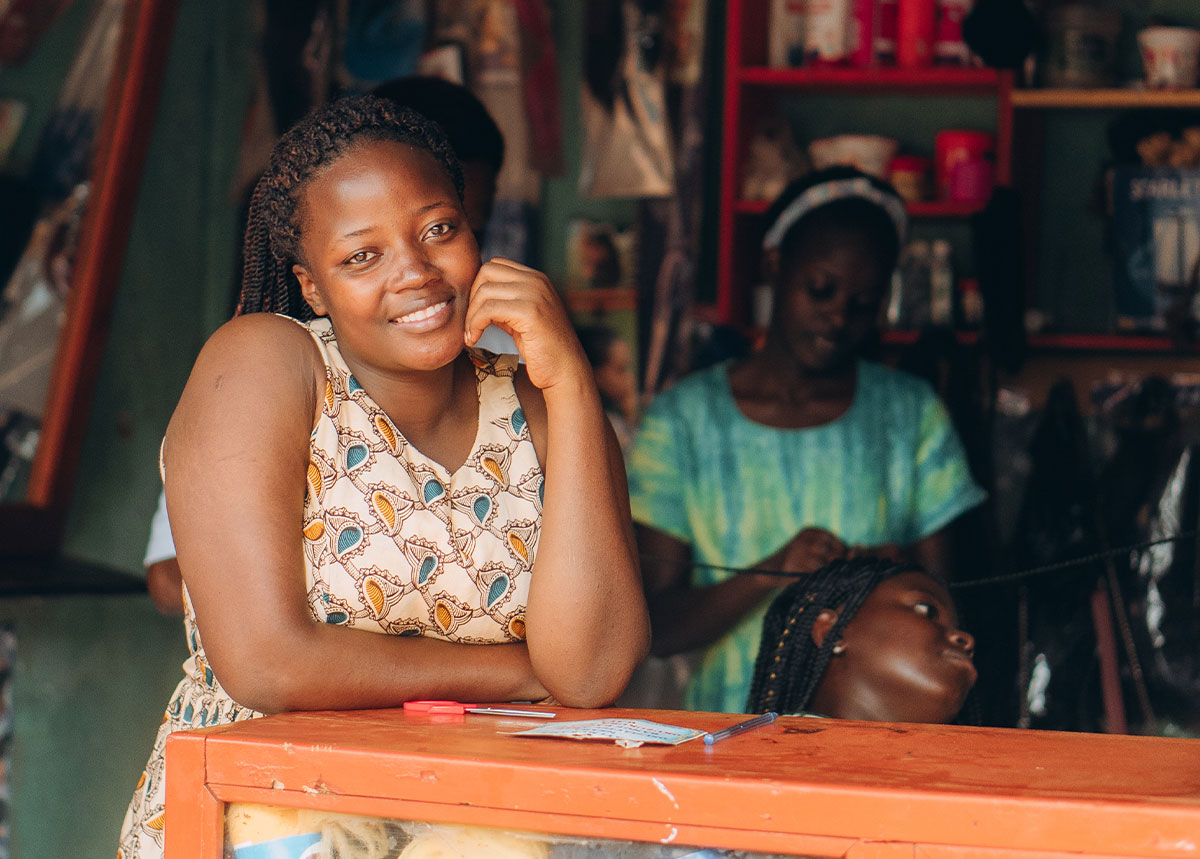 Uganda - Seventeen-year-old Nantale was living with her parents and brother in rural Uganda when a series of tragedies changed her life forever.

One day, on her way home from school, Nantale was violently attacked by four men. In addition to terrible trauma, this violation left Nantale pregnant. Shortly after, both of Nantale's parents died, leaving her without any financial or emotional support.Read more...

Her brother, the family heir, immediately sold the family home and all of the property they owned, forcing Nantale to go live with Joseph, the father of her unborn child. Two weeks later, Joseph was killed in a tragic accident, once again leaving Nantale homeless and alone.

With the only support systems she knew gone, young pregnant Nantale traveled to Kampala in search of a job and a place to raise her child. When she reached the city, she was hospitalized with pregnancy complications due to malnutrition

The hospital referred Nantale to the Princess Shelter where she received prenatal care, love, and psychological support as she waited expectantly for her baby. Our team searched tirelessly for Nantale's relatives,hoping to reconnect her with loved ones,but no family members were ever found. She was truly alone.

After giving birth to a healthy baby boy, Nantale joined the School of Purpose as a hair dressing student, where she proved to be an intelligent, hardworking student and a natural leader. Upon graduation, our job placement team connected Nantale with a local salon where she is now working full-time. She loves her new job and is able to fully provide for herself and her son.
Countless young girls like Nantale face
the horrors of sexual abuse and child
marriage in Uganda every year.
Without intervention,
they end up on the streets and their babies may die.
YOU could be the one to rescue a teen mom and her
unborn baby.
Choose a Gift