When we met Katie, she was sleeping in a dilapidated house made out of old iron sheets. Her family had chased her away from home when she gave birth. She was forced to stay with the father of her child but he disappeared after just one month leaving Katie and her daughter in a rented house.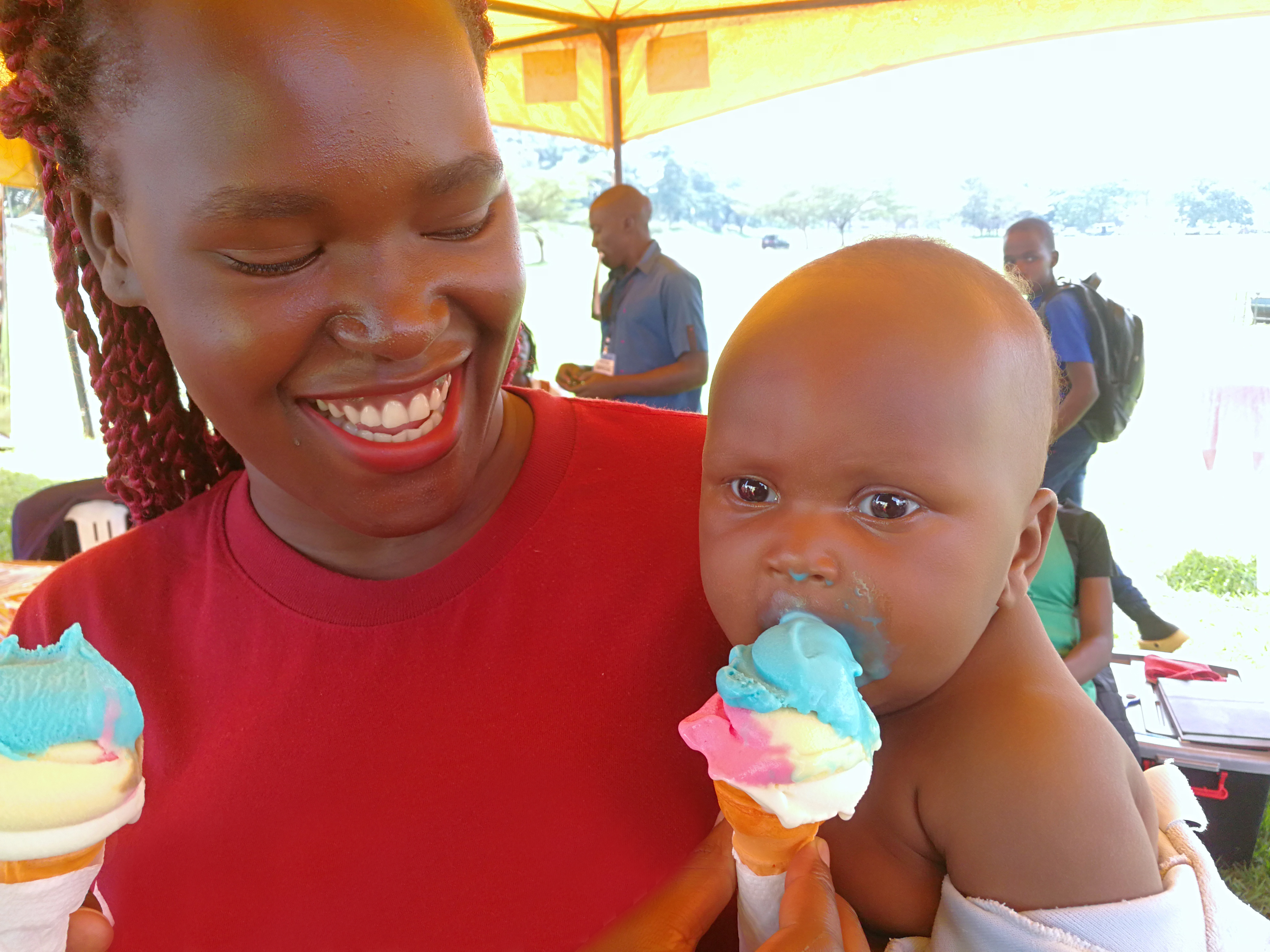 Katie couldn't afford to pay the rent; her landlord took the few household items she had and threw her out of the house. Katie was homeless for a few days until she found some old iron sheets to erect a temporary shelter. Whenever it rained, Katie would hold her child and stay standing all night because her "house" flooded.
Katie heard about our partners, The Remnant Generation, through a friend. She came to their offices and asked to join the School of Purpose. But after their social workers conducted the home visit, they realized she also needed to be rescued; she was brought to the Princess Shelter with her baby.
Katie is now learning tailoring as her main course. She has also been working hard in the catering class and crafts making class.
Recently, the girls came up with an idea to sell crafts at local churches each Sunday. They have been working hard to make beautiful pieces. Katie always has the highest number of pieces. Her hard work is paying off. Every time they are ready to split the profits, she gets paid more than anyone else.
Katie is also very active in catering. She and a group of five other students are providing catering services. Our Business Development Manager identifies opportunities for these girls to do business and the feedback from clients has been very good. The girls recently secured their first major venture, catering a wedding with over 300 guests!
Katie's dream is to start a restaurant that also provides outside catering services. She also wants to develop her fashion design skills. She wants to give her baby a beautiful future.