Meet

Ramulah
Meet

Ramulah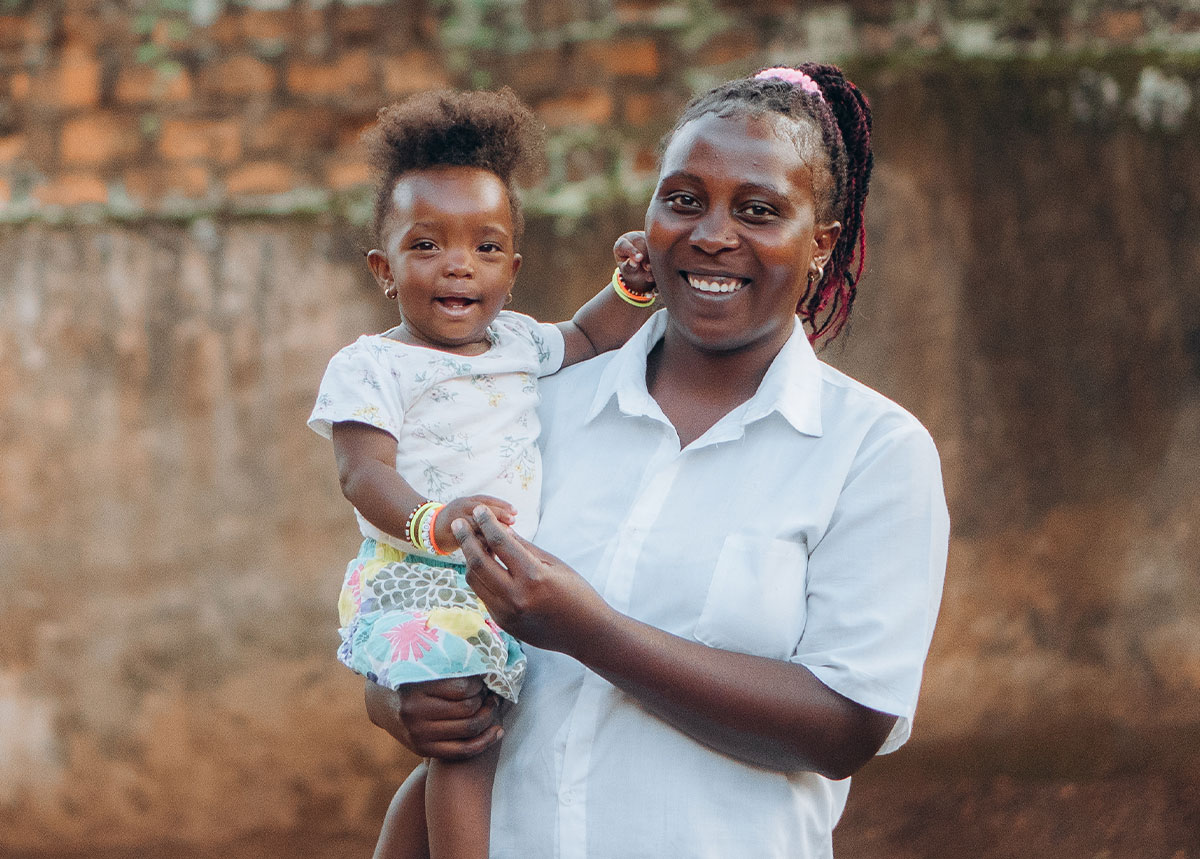 Uganda - Ramulah's family had always struggled to pay her school fees, but as a young girl she was determined to get an education. She and her grandmother would work together digging gardens, but even this did not always yield enough for school fees. Eventually, she became fed up with trying to scrape together funds in her village and fled to the city to find work.

Without any marketable skills, earning in the city was more difficult than Ramulah had anticipated. By the age of 13, she had resorted to the sex trade to survive, even taking food from men as payment. When her mother died a few years later, Ramulah lost all hope.Read more...

Our team encountered her while distributing hygiene kits during a community outreach. Ramulah was invited to participate in our carpentry program where she heard the Good News and gave her life to Jesus. When she started feeling ill a couple of months later, our nurses discovered that Ramulah was pregnant.

Ramulah was one of the first women invited to live at the Jewels of Honor shelter when it opened last year. This home is dedicated to providing a safe place for women who have survived trafficking, exploitation, and sexual abuse. Ramulah received prenatal care and on December 19th she gave birth to a beautiful baby girl. At the shelter, she received ongoing counseling and anger management training. She is doing so well that she has been given additional responsibilities to lead all of the young women at the shelter.

This year Ramulah was enrolled at the School of Purpose where she has discovered a passion for hairdressing. She is currently thriving in her internship which will certainly lead to employment so that she and her baby can live independently.
Every year we rescue women like Ramulah from a life of forced prostitution, drug addiction, and terrifying violence.
Meanwhile, we are training local leaders all over the nation to stand up for justice and break the cycle of dehumanizing abuse.
YOU can help us change a nation.
Choose a Gift of Hope