The Gift of Sustainability
Every year, Impact Nations trains hundreds of people like Salvatrice, providing them with the skills they need to overcome crippling poverty. You can be a part of their story. You can help someone gain marketable skills and start a business of their own.
Meet Salvatrice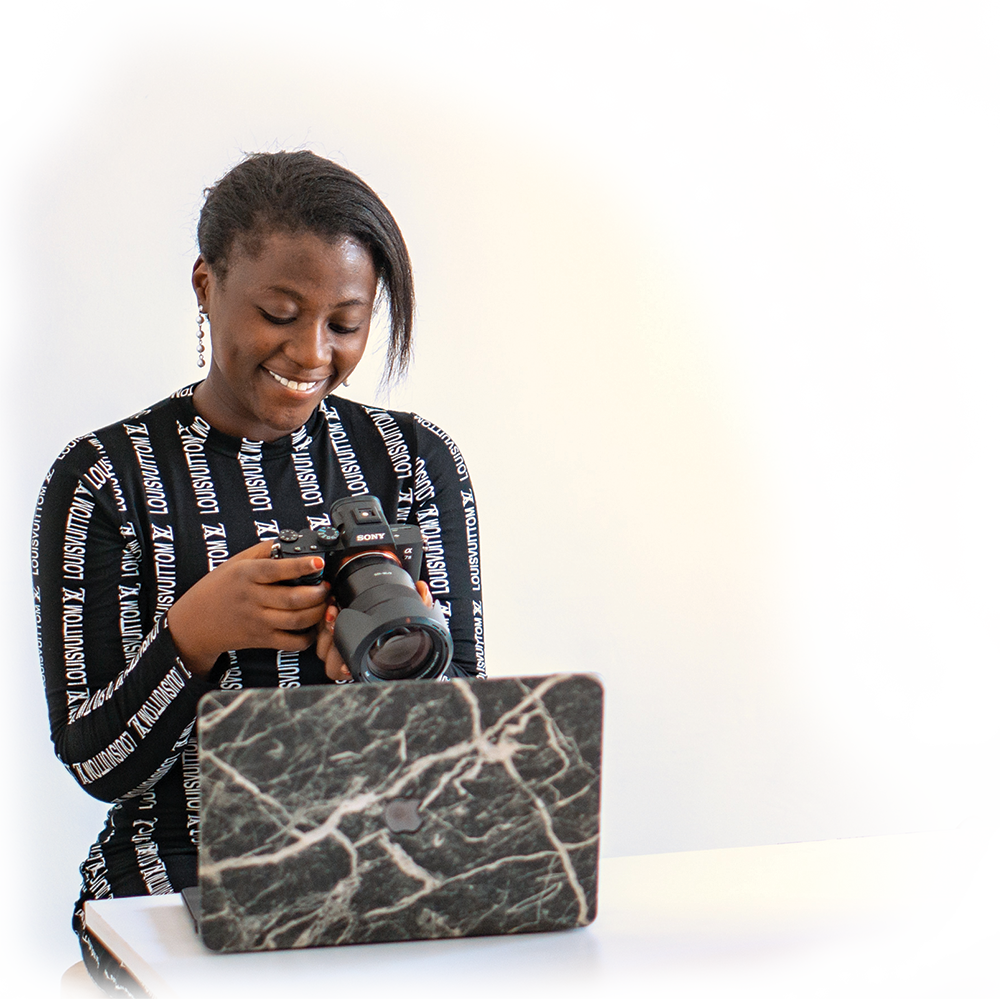 Salvatrice was only 12 years old when she fled the war-torn Democratic Republic of the Congo. "One night, the rebels broke into our house and tried to rape my mother. My father tried to resist and they shot him in the head right in front of me and my young siblings."
As they ran into the woods, Salvatrice and two of her younger siblings became separated from their mother. They were never reunited. As the violence increased, Salvatrice and her siblings were forced to flee the region. Walking for months, they eventually found themselves in Uganda where they wandered the streets and begged for food.
Living in the slums of Kampala, Salvatrice longed to return to school but knew that an undocumented refugee and orphan had no hope. When she learned of the Elevate program, where our partners are teaching young people digital skills such as graphic design, Salvatrice enrolled immediately.
In addition to computer skills, Salvatrice was also learning how to search for work and stand out in job interviews. After only three months of classes, she had already secured a part-time job as an administrative assistant with a local business, allowing her to send her younger siblings to school.
"I am so happy about my progress at Elevate. I am now learning design since I have basic computer skills so that I can add more value to myself. I can earn more and help my siblings go to school too."