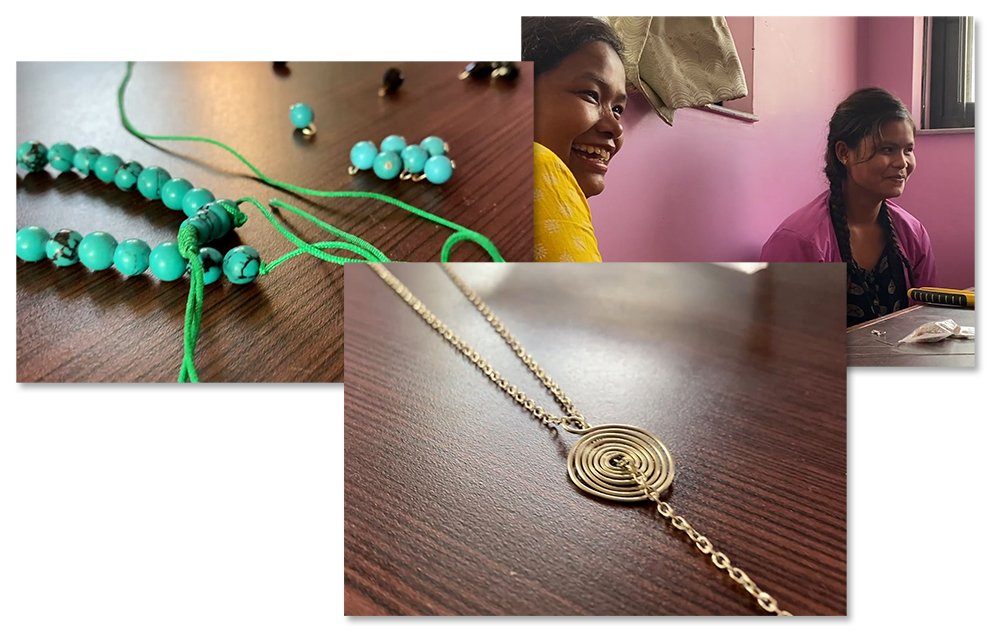 Handcrafted in Nepal with Love
Handcrafted in Nepal with Love
Each of these items are handmade by women in Nepal in partnership with NuVenture and Change Action Nepal. Many of the creators are currently in a safe house where they are striving to become fully self-sustained. Others are young entrepreneurs being empowered to start their own businesses.
100% of the profits from these sales will be re-invested into Impact Nations' Skills & Business Programs in Nepal, India, Kenya, and Uganda.
Impact Nations has already purchased this inventory from the creators, so hurry because supply is limited!