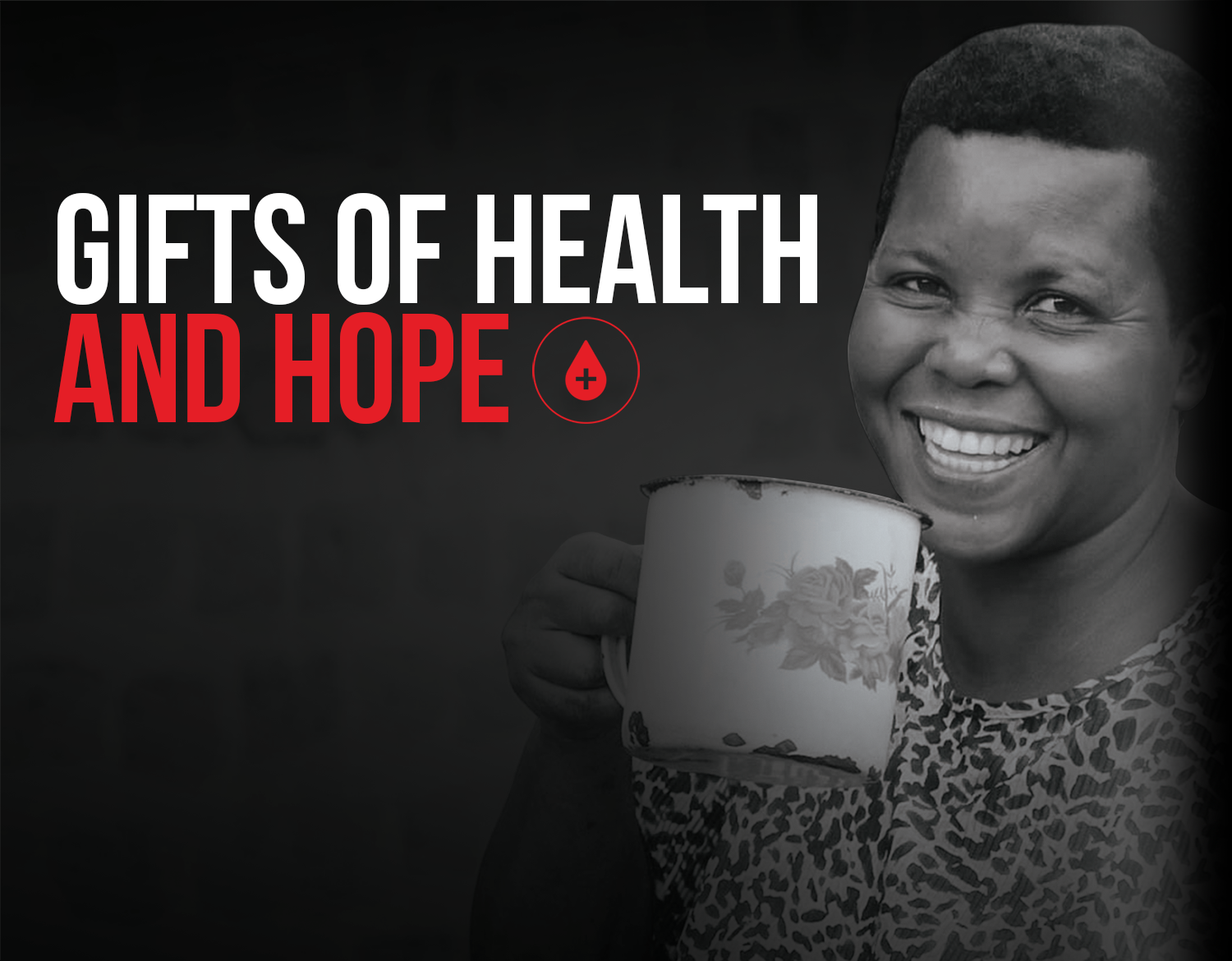 meet maria
Uganda - For as long as she can remember, Maria Luwazi has been dealing with filthy, unsafe water. Maria and her husband live with their 10 children in the village of Budibaga in rural Uganda, where access to safe water was never a possibility.
Knowing the dangers of contaminated water, Maria would spend three hours every day over a smoky fire, trying to bring the water to a boil in order to eliminate diseases such as typhoid. But the children weren't always patient enough to wait for boiled water, and frequently suffered from severe stomach aches and fever. The family couldn't go a week without spending money on medicine, and at least one of the ten children would miss school each week.
When Maria and her husband learned that Impact Nations would be distributing water filters in their village, they were thrilled. Their excitement quickly turned to disappointment when they saw how small the filter system was—they were expecting a big machine! But it didn't take long before they were convinced that the filter was effective. As our team demonstrated the filter, Maria watched amazed as the filthy brown water she was accustomed to turned into clear, safe drinking water right before her eyes.
Maria says the filter has changed her life. She is no longer wasting money on firewood and her medicine budget has been reduced by 70%. "My children can now complete the entire semester of 3 months without missing a single day of school and I also use the savings to pay their school fees." She has also started a new business, making juice with the filtered water, adding nearly $120 to their monthly income.
Somewhere, there is a mother like Maria who is in desperate need of the safety and financial freedom that can come through the gift of a water filter. Others are simply waiting for a meal. You can make that gift today!
choose a gift
bring hope to the hopeless