Change a Destiny
We believe that the gospel of God's Kingdom carries the power to transform lives.
Meet Wamucii
Wamucii Ndirangu had been working as a prostitute on the streets of Nakuru for over 25 years when a violent encounter shook her to the core. One night a customer threw her from a moving tuk tuk (a motorized tricycle) and her dress became entangled in the door of the vehicle. Continuing to drive, the man dragged her along the street for miles, tearing all the skin from her face and one side of her body.
For years Wamucii had longed to escape her life of prostitution. This incident only strengthened her resolve, but she knew that she may not survive the beating that awaited her if she left the brothel. Little did she know that God had heard her cries for help…
A few months later, having recovered and returned to her street corner, she encountered a team of women from Impact Nations who were on a very special Journey of Compassion. Our team invited Wamucii to join them for an evening away from the dangerous streets, where she and other women heard stories of hope learned about the beautiful Gospel.
Within 24 hours, Wamucii found herself enjoying a meal at the church where she had been invited to a women's conference. Expecting shame and judgement, she instead discovered an inclusive Jesus. "I was embarrassed, ashamed, and filled with self-loathing. But I heard Christina preach and I was just blown away. Ladies in the seats next to me embraced me."
That night she gave her life to Christ and everything changed. Wamucii entered the Daughters of Destiny program, where she was provided with three months of safe housing, counseling, and some basic business training.
When she completed the program, Wamucii received the start-up capital she needed to start her own small business. She now owns her own small convenience shop where she earns enough to care for herself and her two-year-old son.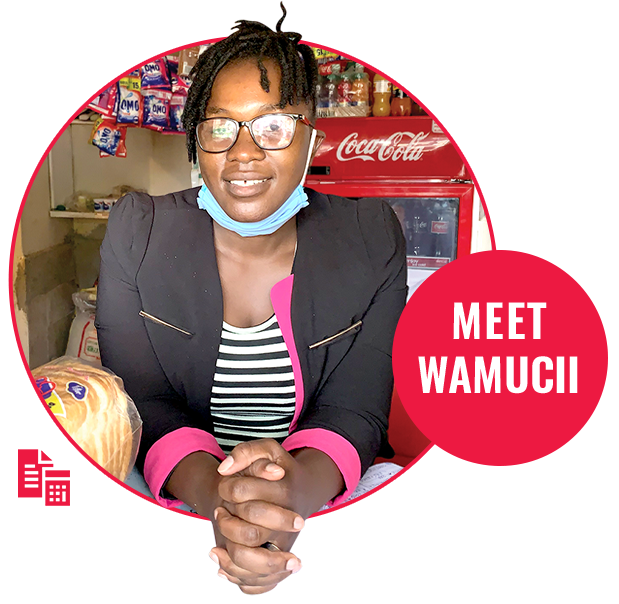 Read more about lives that are being changed...

Margaret and Christina

During our most recent Journey of Compassion to Kenya, Margaret was rescued from eight years of prostitution. She already had an abortion scheduled for her unborn daughter.

Our team encountered her on the streets on Nakuru, and Margaret responded to the Gospel that very night. She canceled her abortion and joined the Daughters of Destiny, where she received counceling, business training, and a small start-up loan.

Since graduating, she has started her own jewelry and perfume shop, and began tithing to help other women discover hope in Christ. Margaret gave birth to her daughter, Christina, in April. She is engaged to Christina's father, her long time boyfriend, who recently came to Christ as well.
Every year we encounter women like Wamucii and rescue them from a life of forced prostitution and terrifying violence. Will you help us provide for them as they discover their destiny in Christ?